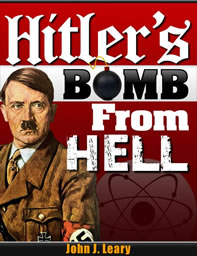 Buy the Kindle Edition from Amazon

Following the conclusion of the Spanish Civil War (1936-1939) and as the prospect of another world conflict seems imminent, Colin McMahon, Irish-born American journalist, is dispatched to London. There, as chief European correspondent for World News Service, he covers the outbreak of hostilities between the Western Allies and Nazi Germany.
Meanwhile, his younger brother, Niall, who fought to save the Spanish Second Republic as a member of the International Brigades, is captured and imprisoned by Franco's forces. When an agent for Germany's Military Intelligence offers Niall, an Irish nationalist, the opportunity to leave prison and go to Germany, Niall accepts. There he learns that one of Hitler's scientists is about to construct the world's first nuclear bomb.